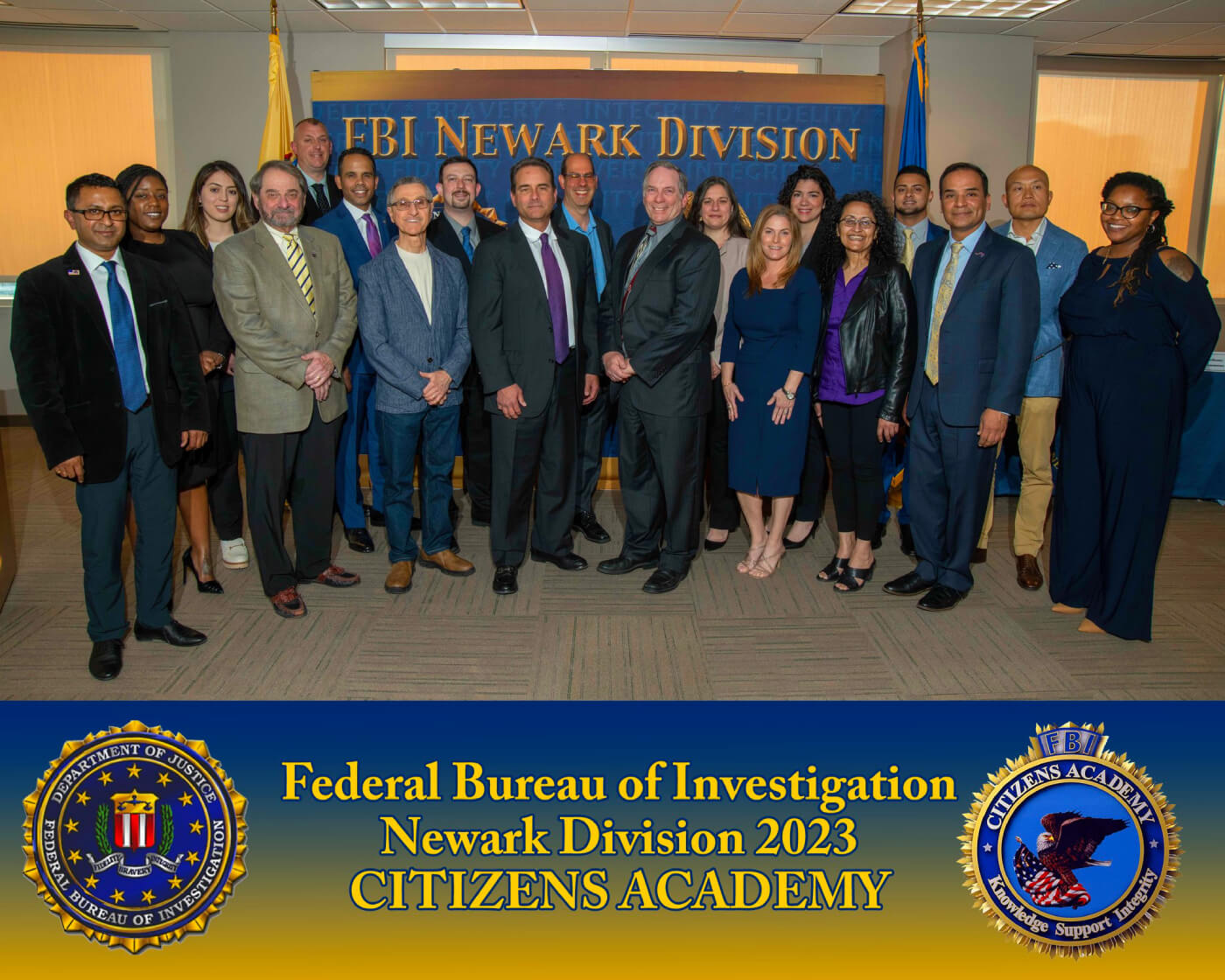 How to Join
All FBI Newark Citizens Academy graduates are eligible to become members of the FBI Newark Citizens Academy Alumni Association (FBINewarkCAAA) upon successful graduation from the Newark FBI Citizens Academy program.
NOTE: Please do not fill out the form unless you have already graduated from the FBI Newark Citizens Academy. If you want information about attending the academy, please submit your request to the Contact page.
Graduates must complete the application below and, upon approval by the Association, may become a member in good standing by paying the required annual dues, which are currently $100.00 per calendar year or $1000.00 for a lifetime membership.
All active members and applying members of the FBINewarkCAAA must consent to current and periodic background certifications conducted by the FBI and affirm all required policies.
Once approved, you will receive a welcome email and credentials that will permit you to log into the website. Those credentials will be necessary for paying dues and registering for events.
Update Your Profile
Have you moved recently? Has your email changed?
Keep us up-to-date so you don't miss out on the FBINewarkCAAA programs. You will not want to miss what we have scheduled in the coming months; more announcements are forthcoming. Please fill out the profile update form here or change your profile by signing in to the website.
Transfer Your Membership
If you are a graduate of an FBI Citizens Academy outside of New Jersey or you are a member of another chapter of the FBI Citizens Academy Alumni Association and wish to become a member of the FBINewarkCAAA chapter, please complete our online membership application and then reach out to us at info@fbinewarkcaaa.org so we can confirm your successful completion of an FBI Citizens Academy and/or your current standing in an FBI CAAA chapter. The FBINewarkCAAA chapter does not recognize membership dues paid to other chapters.